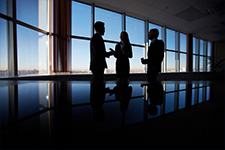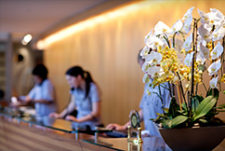 Automotive Research from MarketCheckers Ltd
Contract out those time-consuming projects to MarketCheckers at very cost-effective rates and free up your colleagues to focus on other priorities. 
Only a small number of agencies who do what we do, actually have direct experience of working within vehicle manufacturers and Dealers.  MarketCheckers Ltd has that experience. You can call MarketCheckers on 0345 009 4247
However, almost all of the agencies that do what we do and who also have that experience as well, just happen to charge quite a lot more money for information that MarketCheckers Ltd can deliver…..and we can deliver equally good results at a fraction of the cost.
So…..if you want to get the most out of your budgets, and make them go much further than they do with your existing suppliers, why not get a quote from MarketCheckers Ltd?
MarketCheckers Ltd can save you a fortune on a range of initiatives.  We are very happy to help you out with all sorts of projects, research and reports, whether large or small.  Tell us what you want to achieve and we will do it. No problem.  
Overview
To improve performance within Sales and Aftersales, we have identified and developed a number of innovative ideas to tailor widely-used techniques to specific requirements. 
MarketCheckers Ltd has worked successfully with:
• Vehicle Manufacturers
• Franchised Dealers
• Pre-owned Motor Trade
• Car Rental
• Fleet Operators
Studies may be either ad hoc or continuous. Once set up, continuous studies are extremely cost-effective for measuring and monitoring periodically. 
Quantitative Business-to-Business Feedback
Can be used to assess, and more importantly to measure, the needs of your Dealer network (and/or their trade/business customers) to help achieve effective marketing "through the channel". e.g. Opinion polls and surveys of attitudes on key issues, covering a representative sample of Dealers or business customers. Finding ideas to increase business through your Dealer network.
Qualitative Network and Business Surveys
In short this is a small sample size approach that can be used to gain very valuable, detailed feedback from outlets and customers rather than hard dry data. It can also be applied to fact-finding reports, etc. This kind of research can "bring to life" whatever the topic under scrutiny happens to be.
Approached correctly, your Dealers (or their business/trade customers) will realise the benefits to all parties and will tell us what you want to know. This approach is a valuable tool for identifying key issues that can be used to:
         ·         Create innovative commercial strategies to give you a competitive edge.
         ·         Provide associated promotional ideas to roll out these strategies.
         ·         Form the basis for further quantitative research
Tracking Studies
Periodic quantitative surveys, using different respondent samples each time, to measure and explain movements in attitudes & purchasing patterns.
Customer Satisfaction Surveys
Including Owner/Fleet Satisfaction Surveys, Dealer Network Satisfaction Surveys and Employee Satisfaction Surveys. Actionable ideas to boost loyalty.  Identify gaps between how good you think your service is and how good your customers think it is. The difference in perceptions can be quite scary sometimes!
Video and Telephone Mystery Shopping
The end objective of mystery shopping is to increase sales. Independent feedback on your employees (or your network's employees) can be invaluable.  And, so can benchmarking their performance against other networks.
Panels
Regular structured discussions with ongoing agreed panel members e.g. Dealers; to anticipate changes in customers' purchasing behaviour and meet their needs in advance.
What MarketCheckers will deliver for you
For a fixed fee agreed in advance, you will receive whichever combination of the following you ask for:
Narrative summary report in Word
Presentation in PowerPoint
League tables reports (in PDF or Excel)
Audio recordings
Video recordings
Detailed individual visit reports for each location
Taken together, the results that we deliver to you will provide a host of powerful, often eye-opening results.  These will enable you not only to take action and put things right as soon as possible, but also to monitor and maintain the required standards over time.
In addition
To assist you in reaching your objectives, MarketCheckers Ltd offers:
Accurate, up-to-date and very high-quality information

Answers to ANY question

Complete confidentiality and impartiality

F

ull GDPR compliance

Actionable reports to meet your objectives

Rapid yet realistic timescales

Dependability and excellent service

Fixed-cost quotations

Competitive rates

A real saving in terms of time, money and stress