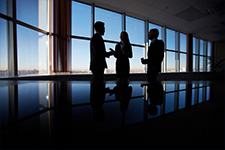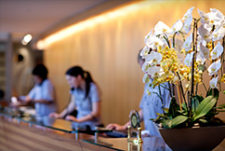 B2B, Financial & Professional
There are many factors that affect which companies are selected by businesses of all types to be their chosen suppliers, and as a result making things work in your favour can be more complex than selling to consumers. 
Although MarketCheckers isn't a telemarketing agency, we do find ways to boost your sales. 
We also have a range of ways to cut your costs, which for some reason is the first thing many businesses ask about! 
Saving money on invoices every month can add up to £000s. Seeing things from your customers' viewpoint can potentially be worth millions.  
Cost-Cutting your Suppliers' Invoices
No matter where you want to cut costs or find a faster, more convenient supplier for your needs, we are confident we can help you to do it. We work with specialists in a range of markets to help you get the deal you want. Our team of experts are up-to-speed with all the changes in their field
So, instead of speaking to several suppliers and wondering if you've made the best choice, MarketCheckers can provide a turn-key solution on your behalf to save you time, hassle and money in securing savings, service and expertise on almost anything that your business spends money on.   
Quantitative and Qualitative Business-to-Business Research
A quantitative approach can be used to actually measure the importance of (and also measure your performance on) the key requirements from your B2B customers (and/or their trade/business customers) to help achieve effective marketing "through the channel". e.g. Opinion polls and checking attitudes on key issues, covering a representative sample of customers. Finding ideas to increase business.
Qualitative research "brings the subjects" to life, with more detail, insights and also stories from customers of their experiences.  Quite often, customers will say similar things, but just in a number of different ways.  When there are several issues being discussed, MarketCheckers will separate them out and prioritise them for you.  In short, we tie all the loose ends together and make sense of all sorts of feedback.
Customer Satisfaction Surveys
There are many variables that affect which companies are selected by businesses of all types to be their chosen suppliers, and as a result making things work can be more complex than selling to consumers, in some cases.  Customer Satisfaction Surveys help compare your own company's perceptions (across all locations including customer-facing sites and head office) against the perceptions of your customers in terms of considerations that are most important to the customer, and how well your company performs against these.
Includes: Retail, Wholesale and Trade Network Satisfaction Surveys, Employee Satisfaction Surveys and Customer Satisfaction Surveys. Actionable ideas to boost loyalty.
Visit and Telephone Mystery Shopping
The aim is to provide a level of service that attracts a greater flow of customers, enhances loyalty and increases the likelihood of both purchases and recommendations. The specific objectives of any mystery shopping exercise, whether business or consumer, should include a combination of the following, depending on the type of study involved.
Firstly

, to improve the performance, attitudes and behaviour of customer-facing staff by providing tangible feedback about each sales person's customer handling technique.

Secondly

, to check that current promotions are being sold and ensure that special offers are being honoured and adhered to in the way that you intended.

Thirdly

, to check that the required standards in and around your outlet premises are being met.

Fourthly,

to keep staff 'on their toes' because they are aware of the mystery shopper programme,
What MarketCheckers will deliver for you
For a fixed fee agreed in advance, you will receive whichever combination of the following you ask for:
Narrative summary report in Word
Presentation in PowerPoint
League tables reports (in PDF or Excel)
Audio recordings
Video recordings
Detailed individual visit reports for each location
Taken together, the results that we deliver to you will provide a host of powerful, often eye-opening results.  These will enable you not only to take action and put things right as soon as possible, but also to monitor and maintain the required standards over time.
In addition
To assist you in reaching your objectives, MarketCheckers Ltd offers:
Accurate, up-to-date and very high-quality information

Answers to ANY question

Complete confidentiality and impartiality

Full GDPR compliance

Actionable reports to meet your objectives

Rapid yet realistic timescales

Dependability and excellent service

Fixed-cost quotations

Competitive rates

A real saving in terms of time, money and stress
MarketCheckers Ltd has worked successfully with:
Professional
• Accountants
• Advertising Agencies
• Printers & Digital media
• Solicitors
• Estate Agents
• Management Consultancies
• Web Design agencies
• Publishing companies
• Professional Qualifications and Membership organisations
Financial
• Building Societies
• Household Insurance Providers
• National Automotive Finance/Warranty
• Commercial Insurance Brokers
• Pension Providers
• Health Insurance Policies
Materials Handling & Agricultural Equipment
• Mechanical Diggers and Excavators
• Paving Equipment
• Tractors
• Fork Lift Trucks
Trade and Wholesale Outlet Chains
• CCTV Equipment Wholesalers
• Print and Design Chain
• Plumbing Wholesalers
• Builders Merchants
• Bed Linen and Tableware Wholesalers
Property, Storage and Transport
• Housing Associations
• Office Rental
• House Builders
• Transport & Haulage Operators
• Storage Centres
Manufacturing and Technical
• Internet Domain Naming Registry
• Particle Sizing Equipment
• European Motor Car Fuel Additives
• Pipeline Industry Engineers
• Electrical Extension Leads