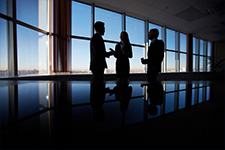 Vehicle and Fleet Operating costs
With years of automotive experience, MarketCheckers can cut through the layers of information to help you to find the best deal on major costs for your fleet.  This can range from finding to best suppliers to helping you negotiate a better deal.
These can include Leasing costs, Service Contracts, Warranties – whatever you want. We can look at any combination of Cars, LCVs or HCVs.
Telematics and Cameras
Even if you only have a small number of vehicles,

 

have your fuel and insurance bills gone up?

 

Are you looking for ways to cut costs? Or maybe we can simply help you find a better deal.
Fleet Management: solutions which provide businesses with the insights needed to reduce fuel consumption, lower carbon emissions, manage risk, plus improve driver behaviour and safety.
Fleet Optimisation & Route Planning: increasing productivity and reducing costs is always at the forefront of any business. Choose a fleet optimisation solution to help you achieve just that.
Vehicle Cameras: combine all the benefits of telematics with video and photo evidence of road traffic incidents.
Insurance Telematics: Telematics is reshaping the car insurance industry. With the smallest self-install devices in the market, insurers worldwide can see user-friendly risk profiling solutions.
Automotive Telematics: The connected car is transforming the automotive industry. Monitor cars and other connected assets for vehicle faults, maintenance requirements and more