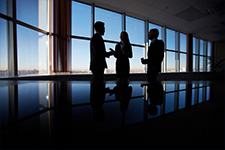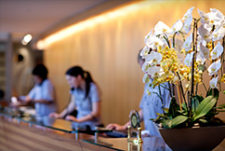 Retail, Leisure and Health
If you want to get the most out of your budgets and make them go much further than they do with your existing suppliers, why not get a quote by calling MarketCheckers on 0345 009 4247
With MarketCheckers you will save large chunks of budget on a range of initiatives.  We are very happy to help you out with projects of all sizes, large or small.  Tell us what you want to achieve and we will do it. No problem.  
Incidentally, because we like to be competitive ourselves, we also welcome your feedback on our own quotes. 
We also have a range of ways to cut your costs, which for some reason is the first thing many businesses ask about! 
Saving money on invoices every month can add up to £000s. Seeing things from your customers' viewpoint can potentially be worth millions.  
Customer Satisfaction Surveys
If something doesn't meet with a customer's requirements there are many alternative suppliers to choose from in most situations. Customers can vote with their feet, computers, cars or telephones, and more importantly with their credit cards, direct debits and BACS payments.
MarketCheckers will help you to stop them escaping!  We will also help you win more customer referrals and repeat sales.
Mystery Shopping
Check out your checkouts with our UK-wide network of mystery shoppers.  We have extensive experience in both the Retail and Leisure sectors.
The end objective of mystery shopping is to increase sales. There are four means to this end:
      Firstly, to improve the performance, attitudes and behaviour of the personnel being monitored, by providing each member of staff with tangible feedback about their individual approach    
      Secondly, to ensure that current promotions and offers are being correctly pointed out and explained
Thirdly

, to check that the required standards in and around your outlet premises are being met.

Fourthly, to keep staff 'on their toes' because they are aware of the mystery shopper programme.
     All aspects of mystery shopping are designed to help staff to polish and perfect the way they handle real customers. There are two very popular types of mystery shopping that will yield much information.
1. Visit Mystery Shopping
For the benefit of the uninitiated, in a typical Mystery Shopping programme, a "shopper" (i.e. a professional person posing as a real customer) is briefed to visit a retail or leisure outlets, e.g. a shop or a cinema. The mystery shopper is given a scenario, typically a product or service to express an interest in, and questions to ask to customer-facing staff at the outlet. Based on the observations made in the outlet, the shopper writes a comprehensive, impartial and constructive report.
Video recordings of visits can be made. This is EXTREMELY powerful feedback, as absolutely everything is seen and heard.
2. Telephone Mystery Shopping
A very cost-effective measurement method of Mystery Shopping which can be used to:
Assess staff handling of telephone enquiries, potential sales leads or appointment opportunities
Provide an independent means of checking the effectiveness of a training programme
Act in a policing role to check performance or adherence to promotions This may be reinforced with incentives
Mystery shopping calls can have recordings provided at no extra cost, if you or your colleagues require them. This gives the many benefits of feedback, consistency, measurability and proof, at no extra cost. Staff can hear for themselves how to improve.
What MarketCheckers will deliver for you
For a fixed fee agreed in advance, you will receive whichever combination of the following you ask for:
Narrative summary report in Word
Presentation in PowerPoint
League tables reports (in PDF or Excel)
Audio recordings
Video recordings
Detailed individual visit reports for each location
Taken together, the results that we deliver to you will provide a host of powerful, often eye-opening results.  These will enable you not only to take action and put things right as soon as possible, but also to monitor and maintain the required standards over time.
In addition
To assist you in reaching your objectives, MarketCheckers Ltd offers:
Accurate, up-to-date and very high-quality information

Answers to ANY question

Complete confidentiality and impartiality

Full GDPR compliance

Actionable reports to meet your objectives

Rapid yet realistic timescales

Dependability and excellent service

Fixed-cost quotations

Competitive rates

A real saving in terms of time, money and stress
MarketCheckers Ltd has worked successfully with:
Leisure, Food, Drink and Entertainment
Cinema Telephone Bookings

Cinema Viewing Experience

Tenpin Bowling Centres

Public Houses

Coffee Shops

Casinos

Tea Shops

Fish and Chip Shops

Golf and Sports clubs
Home Improvements
Kitchens national retailer

Bedrooms

Furniture retailers

Conservatory and Window outlets
High Street Retail
Estate Agent national chain

Convenience Stores chains

DIY Retailers

Stamp Collection & Memorabilia Retailers

Petrol stations
Hotels, Holidays, Travel & Conferences
Luxury Country House Hotels

Global hotel chain

Hotel Restaurants

Luxury Global Holiday/Tour Operator

Travel Agents

Tourism Board

Holiday Timeshare Apartments and Villas

Conference Centres
Medical, Health and Cosmetic Surgery
NHS

Cosmetic Surgery Clinics

Health Spas

Veterinary Surgeons

Dental Clinics

Hearing Aids