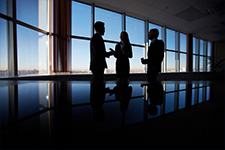 Sell More  
Our tailor-made range of ServiceCheckers initiatives will deliver some very cost-effective ways to make sure your organisation is set up for effective Customer Service and Selling
1. Customer Service Checks: by Telephone, Visit (Video option available) or Online
With our nationwide network of professional mystery shoppers and professional customers MarketCheckers can test out Customer Service and Sales methods for all types of enquiries. 
Many people call it "mystery shopping", but we can test so much more than just simple purchases
New customer enquiries in any retail or

business-to-business

situation
Existing customer scenarios
Public-sector

enquiries
With 000s of evaluators and mystery shoppers all across the UK, MarketCheckers can quickly, easily and cost-effectively measure service levels and test sales techniques in any combination of outlets and contact centres, anywhere you like.
See how good staff really are, or maybe….are not?!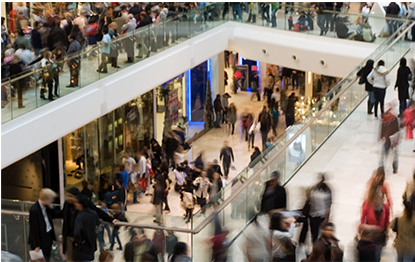 Test out the teams in your Sales & Service network: 
Is accurate information provided to customers?  Are correct procedures followed?
In line with Company Policy and Standards?
During Promotions & Initiatives?
After Training?
In compliance with Regulated Industry Requirements?
In general?
Video- OR Report-based Mystery Shopping Visits: either Standard Visits (non-video) for any outlet, or Video-recorded visits, with hidden cameras, for your own locations only.
Telephone Mystery Shopping calls: with any regional accents.  Audio call recordings of your own outlets can be included if you want           
Also, have you checked up on your Competitors?
2. Customer Satisfaction Surveys and Market Research:
Understand Your Customers – and Employees – better than ever, through Surveys and Focus Groups
Increasing Sales, Referrals and Retention. Mystery customer tests in 1. are very effective at improving customer service levels and encouraging repeat sales. However, understanding real customers is key to making them want to buy in the first place. MarketCheckers' proprietary techniques, combined with good old Surveys, Focus Groups and other Market Research techniques help you to spot the early warning signs of reduced Customer Satisfaction, and guard against sales revenues disappearing!!!   
Brand/Product Awareness, Perceptions, Opinions and Preferences: How many people really know what you do, or how well you do it? Is their understanding accurate? What exactly ARE their perceptions, and how can these be improved? Are you able to provide what your customers want most of all?  We can help you capitalise on these aspects of your products and service to for effective market positioning.
Purchase Intentions, Usage and Habits: Why do people choose the products and services that you provide in the first place? And how often? How do they prefer to buy? What can you do to make them more likely a.) to use whatever you supply and b.) to choose you as their supplier?
Customer Satisfaction, Attitudes, Expectations and Reputation: if you consistently meet or exceed people's expectations, they will use you again, and they might also recommend you. Understanding what people expect is key to continued success.
What will make Customers buy more often from you, and spend more each time?
3. Value Comparison Customer Research
How much are your products and services really worth to customers? To consumers?
4. Business and Employee Performance
Impartial feedback is important. If you can measure improvement, then great.  Sometimes the issues that need resolving can be a bit more "touchy-feely". MarketCheckers can help you address different issues or review your system. Some of the bespoke ways we can do this are:
Product and Market Reports

Sales Network Partners surveys and feedback (e.g. Retailers, Wholesalers, Distributors, Resellers)

Training

Employees surveys 

Benchmarking 

Costs management and reduction (see 3. above)
WHAT TO DO NEXT       Just ask for a FREE, no obligation, quotation with fixed costs for any combination of our products and services, with FREE example reports. We will tailor the layout, content and timings of your programme to your budget and other requirements.  
For any combination of ways in which MarketCheckers can help contact us now or fill in the form on the home page, to find out more