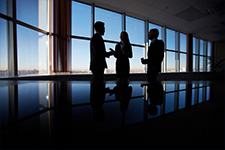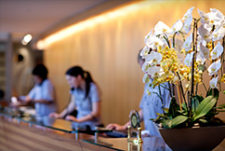 We deliver Customer-keeping and Cost-saving results. 
End result = you make more money, by Selling More and Spending Less
1. CostCheckers: Cut Monthly Invoice Costs
Every business has monthly invoices. Would you like to pay less? Maybe you want a more flexible arrangement, or to have control over costs?
Electricity/Gas/Energy Solutions, LED Lighting and 

Electric Vehicle charging points 

Fuel Cards, Tracking and Dashcams

Card Payment/PDQ machines Broadband, VOIP, Landlines and Leaselines

Photocopiers, Printers, Inks and Consumables

Stationery and Office furniture

Water and Waste (food, non-food or confidential)
MarketCheckers Ltd will help you to ensure you are getting the best deal for your business on a range of products and services. Keeping costs down increases profits and makes you more competitively-priced to your own customers. We can help you save £££s, again and again.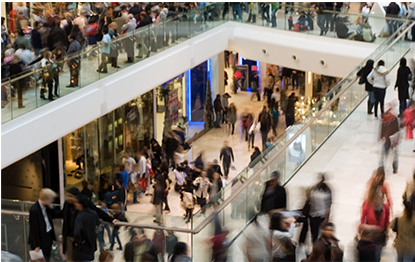 2. SalesCheckers + ServiceCheckers: Win + Keep More customers
Video Mystery Shopping and Mystery Telephone Calls. With our network of professional mystery shoppers, MarketCheckers can test Customer Service and Sales methods for all types of enquiry:
Sales

Checkers is for new customer enquiries, in any retail or business-to-business situation

Service

Checkers covers existing customer situations as well as for public-sector scenarios
Also sometimes also known as "Secret Shopping", please note that we can check up on all sorts of scenarios for you. 
With over 25,000 mystery shoppers and professional customers across the UK, you can measure service levels and test sales techniques in any combination of outlets and contact centres, anywhere. See how good staff really are, or just maybe….are not?!  Help them achieve the MarketCheckers ABC of customer Service standards.
A.) Assurance that Promotions & Initiatives are correctly followed, and followed-up

  
B.) Boost and Reinforce employee Training, e.g. on FAQs 
C.) Check up on your competitors!
Mystery Visits/Video: either Standard Visits (non-video) or Video-recorded visits with hidden cameras                                                              
Mystery Telephone calls/Audio: with any regional accents.  Audio call recordings of your own outlets can be included if you want           
Mystery email/web form enquiries: can be stand-alone or in conjunction with calls and visits.
Test and check your network by focusing on key topics

Cover

different scenarios every month or every quarter

to get a good spread of topics 

Mix and match: Visit, Telephone and Email mystery shopping to suit your needs
3. CustomerCheckers: Understand Your Customers
Increasing Customer Satisfaction, Purchases and Retention. Understanding customers is key. MarketCheckers' proprietary techniques, combined with good old Focus Groups and other Market Research techniques help you to spot the early warning signs of reduced Customer Satisfaction, and guard against sales revenues disappearing!!!   
Brand/Product Awareness, Perceptions, Opinions and Preferences: How many people really know what you do, or how well you do it? Is their understanding accurate? What exactly ARE their perceptions, and how can these be improved? Are you able to provide what your customers want most of all?  We can help you capitalise on these aspects of your products and service
Purchase Intentions, Usage and Habits: Why do people choose the products and services that you provide in the first place? And how often? How do they prefer to buy? What can you do to make them more likely a.) to use whatever you supply and b.) to choose you as their supplier?
Customer Satisfaction, Attitudes, Expectations and Reputation: if you consistently meet or exceed people's expectations, they will use you again, and they might also recommend you. Understanding what people expect is key to continued success.
What is it that will make Customers buy more often from you, and spend more…again and again? 
Joined-up idea: Mystery Shopping and Customer Satisfaction Surveys (see 3. and 4. above) work very well together.  Live feedback from your own real consumers and buyers in a Customer Satisfaction Survey will highlight key areas (both positive and negative) about your business. From a slightly different viewpoint, MarketCheckers' UK-wide Mystery Shoppers are professional people who are paid to follow a specific customer scenario, and then write a report about it.  Combined together, our results will enable you to compare performance across all outlets (or perhaps just selected ones) on specific issues in like-for-like situations, so your management can then take any necessary actions.   
4. PriceCheckers: Retail Price, Brand and Stock Availability checking
Ensure your outlets and partner businesses are quoting the correct products and RRPs.  These can be stand-alone prices for the specified products, or also include costs like labour, installation, etc.
Make sure you are competitively priced against other high street players.  Remove the effort from finding out, monitoring and comparing prices, brands and delivery/lead times against other organisations, with our tailor-made, impartial and independent service.
Cover your Product and Service ranges and regions. We deliver the information with a choice of analyses, or simply "data only" if you prefer.
5. TellCheckers: Creative writing and listening, to gain insights and spread the word
iPOP Assessments: how good is your organisation at the things which are most important to your customers?  Sometimes it's difficult to "see the wood for the trees", or to evaluate your own company, products or services in an impartial and objective fashion.  Not only can MarketCheckers give you a very clear concise assessment, we can also measure how good are bad things are.
Content, Copywriting, Articles and Promotional Writing:  Update your customers, and while you are at it, why not tell everybody else all about what your business can do.  As an independent 3rd party we provide a range of viewpoints to help keep your communications fresh.  With our competitive rates and a variety of writing styles, we can take pretty much any approach you like, ranging from attention-grabbing, to punchy and concise, to relaxed and chatty, to light-hearted and entertaining.  
Joined-up idea: you can easily get some interesting and often unique coverage out of, say, mystery shopping, research initiatives, sales promotions, price realignments, etc, which we are very well-placed to write for you, so why not link TellCheckers to your other initiatives?
WHAT TO DO NEXT       Just ask for a FREE, no obligation, quotation with fixed costs for any combination of our products and services, with FREE example reports. We will tailor the layout, content and timings of your programme to your budget and other requirements.  
For any combination of ways in which MarketCheckers can help contact us now or fill in the form on the home page, to find out more