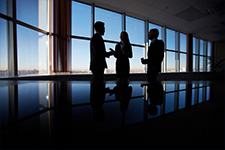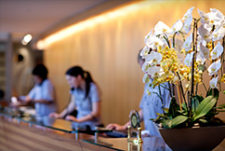 A range of information and cost options are available – control the design of your reports and tailor your costs by liaising with us. MarketCheckers will deliver powerful, useable feedback locally, regionally and nationally. We can provide detailed reports by individual location, or an overview, it's up to you. These reports highlight how good (or not-so-good) the customer service and other important considerations are, so that your management team in each location or department can take appropriate action. You can call us on  01782 481601 or 0115 828 3158.    N.B. there is no need for you to provide any commercial or sensitive information.
1. Increasing Customer Satisfaction and Retention: MarketCheckers' proprietary techniques help you to spot the early warning signs of reduced customer satisfaction, and guard against revenues disappearing into the one-way street of past business. What is it that will instead make Customers buy more often from you, and spend more…again and again?   Also, will they tell others? Satisfied customers are much, much more likely to do both, and more. So, by linking customer understanding to the best sales triggers, we can help you to win more returning customers, recommendations and referrals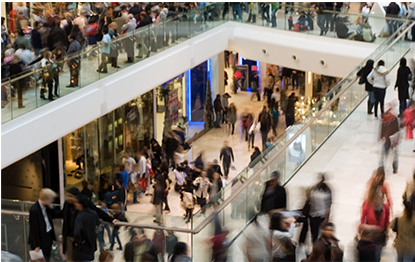 2. Marketing Research and Focus Groups
2.a. Brand/Product Awareness, Perceptions, Opinions and Preferences: How many people really know what you do, or how well you do it? Is their understanding accurate? What exactly ARE their perceptions, and how can these be improved? Are you able to provide what your customers want most of all?  We can help you capitalise on these aspects of your products and services.
2.b. Purchase Intentions, Usage and Habits: Why do people use the products and services that you deliver in the first place? And how often? How do they prefer to buy? What can you do to make them more likely a.) to use whatever you supply and b.) to choose you as their supplier?
2.c. Customer Attitudes, Expectations and Reputation: if you consistently meet or exceed people's expectations, they will use you again, and they might also recommend you. Understanding what people expect is key to continued success.
3. Mystery Telephone Calls and Visits to test Retail & B2B Sales Enquiries & Customer Service: Sometimes also known as "Secret Shoppers", however please note that we test Business Customer enquiries as well as Retail/Consumer enquiries.  With our national network of over 25,000 mystery shoppers across the UK, you can test out service levels in any combination of outlets and contact centres, anywhere you like, to see how good your customer-facing staff really are – are customer Service standards achieved? It's easy as ABC. 
A.) Ensure Promotions & Initiatives are correctly followed  B.) Reinforce employee Training on FAQs  C.) Check up on your competitors!
Mystery Visits/Video: either Standard Visits (non-video) or Premium Visits (Video-recordings of your own outlets with hidden cameras).  Mystery Telephone calls/Audio: with any regional accents. Audio call recordings of your own outlets can be included FREE if you want them. Mystery email/web form enquiries: can be stand-alone or in conjunction with calls and visits.
Test and check your network by focusing on specific issues, so you can compare performance across outlets on like-for-for like situations
Cover different scenarios every month or every quarter to get a good spread of topics 
Mix and match: Visit, Telephone and Email mystery shopping to suit your needs
4.a. Pricing Checks, Comparisons and Benchmarking: Remove the effort from finding out, monitoring and comparing prices or customer service standards against other organisations. Cover the key areas and product/service ranges. We deliver the information with a choice of analyses, or simply "data only" if you prefer.
4.b. Market Evaluations of Products and Services: For budget-friendly yet more in-depth periodic updates or continuous monitoring, these Product and Service Evaluations independently compare key players of your choosing within the market, and their USPs, as seen from the differing points of view of both domestic and commercial money-spenders. Also, how big is the market overall, or in different regions?  How profitable is it for you or your competition?  Each evaluation compares all key purchase criteria across all selected suppliers each product or service, not just pricing. They therefore show who is most likely to win new custom, and why.
4.c. Moneysavers Service:  We also check markets to ensure you are get the best deal from your suppliers….for businesses and for households.  More details available on request.
N.B. 4.a. and 4.b. can also be joined-up to mystery shopping initiatives in 3. so that you can compare customer service levels, as well as products/services and price
5.a. Content and Copywriting: with a variety of styles, we can take pretty much approach you like, ranging from attention-grabbing, to punchy and concise, to relaxed and chatty, to light-hearted and entertaining, and many others. For 5.a. and 5.b. you can also get some interesting and often unique coverage out of, say, mystery shopping, research initiatives or promotions, etc, which we are very well-placed to write for you.
5.b. Articles and Press Releases: Sometimes it's difficult to "see the wood for the trees", or to write objectively about your own company, products or services. As an independent 3rd party we offer a very competitive rate, and also offer a range of viewpoints to help keep your communications fresh.
6. International Services: Perhaps your company already has customers and clients overseas, or maybe you'd like to start exporting your products and services to more countries soon? We are also able to offer many of the above services (as well as a Translation service) to a wide range of countries around the globe. Just ask.
WHAT TO DO NEXT        Just 3 simple steps, it's as easy as ABC:
A: Choose the reports and information you and your colleagues want
B: Work within your budgets and with our range of cost options
C:  Just ask for a FREE, no obligation, quotation with fixed costs for any combination of our products and services, with FREE example reports. We will tailor the layout, content and timings of your programme to your budget and other requirements
With an effective game plan, it could prove to be a game changer. Our resources are large but not unlimited so don't forget to book now, while you still can!  Exclusivity agreements are available.  Start as you mean to go on, and make sure you win the first mover advantage.
For any combination of ways in which MarketCheckers can help, just contact us now 0115 828 3158 or 01782 481600, or fill in the form on the home page, or email sell@market-checkers.co.uk to find out more.