The MarketCheckers build-your-own Sales, Customer Service and Marketing Tool-Kit
We deliver pro-active focused information and feedback to enable you to get the most from your business development and customer-facing resources.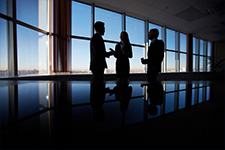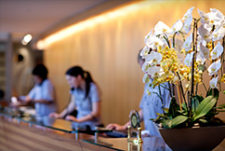 Knowledge is key. Things change. Don't risk it, check it.  And make sure.
The MarketCheckers Sales, Customer Service and Marketing tool-kit works by making it easier for the people who sell your products and services to generate more revenue from new and repeat customers.  Having been serving our clients since 1993, we have learnt a great deal along the way about what works and what doesn't.
Might your business benefit from a secret weapon? Ring MarketCheckers on 0115 828 3158 or 01782 481601, or alternatively you can send an email to sell@market-checkers.co.uk or simply fill in the form below, to find out more about how we can help to make sure you stay ahead of the game, with our mix of exclusive offers at all-inclusive prices: just mix and match any combination of MarketChecks. Costs will always be fixed for the term at pre-agreed rates to suit your budgets, based on duration of initiative, frequency and volume.
MarketCheckers will use the following techniques to assist you in spotting new routes to market, or finding additional ways to increase the orders of products and services going into your company's sales funnel. 
1.) Increasing Customer Satisfaction and Retention
2.) Market Evaluations of Products and Services
3.) Mystery Telephone Calls and Visits
4.) Pricing Checks, Comparisons and Benchmarking PLUS Moneysavers Service 
5.) Content, Copywriting, Article and Press Release writing in a range of languages
With our pro-active, down-to-earth approaches, MarketCheckers will deliver focused information and feedback to enable you to get the most from your Business Development and Customer-facing resources. Our tried and tested, practical methods and continuously updated indicators from your tailor-made MarketChecks, will pinpoint how effective key factors are, even down to individual location or department level, so your teams can take appropriate steps.
It is FREE to call for a brief discussion. We provide FREE, no-obligation quotations. In addition, we can design FREE examples of what the information you want to find out will look like, tailored to your own specifications.
By providing the following MarketCheckers will make everything straightforward for you:
Yes:

 a comprehensive UK-wide network. We have 000s of experienced, professional researchers, spread right across the UK

Yes:

our attractive, custom-built information formats are very easy-to-use

Yes:

control the size and budget of your MarketChecks

No

 hidden charges, total cost is confirmed in advance at realistic rates

Yes:

rapid timescales can be achieved

Yes:

we have a friendly, flexible and confidential approach to helping you find out what you need to know to achieve your objectives

Yes:

all initiatives can be ad hoc, periodic or ongoing
MarketCheckers provides FREE set up to deliver tailor-made, powerful feedback to you, nationally and regionally, as well as by individual locations. Or if you want something slightly different, just ask, everybody's requirements are unique and we ALWAYS come up with winning results.
There is no risk, because you can try out MarketCheckers by conducting pilot initiatives, or even better, we offer FREE tailor-made tests first of all, to help you to make up your mind.
We can set up your information pipeline and start channelling valuable, visual, trackable findings to you, just as soon as you need them.
We're looking forward to helping you out, and we guarantee some very interesting results to help you and your colleagues nail all sorts of issues. Simply tell us who and what it is you want to test….and we will test them. Thank you for reading.
What to do next: If you want to try out what MarketCheckers can do for you, it's SO EASY, why not set up a low-cost trial initiative? We promise that you will be more than satisfied with the outcome.
Oh, and by the way, remember that we'll give you FREE example reports on request too.
Why not call MarketCheckers on0115 828 3158 or 01782 481600 or email us via sell@market-checkers.co.uk now to find out more.