We help you to Sell More, Save More
MarketCheckers delivers Customer-Retaining and Cost-Saving  results so that your business makes more profit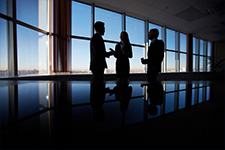 Objective ……. simply to help our clients to make bigger profits
MarketCheckers Ltd delivers Customer-keeping and Cost-saving results.   We find ways for your business to: 
Objectivity ……. impartiality and expertise, to help save you time AND money.  
MarketCheckers will provide you with direct, honest, straightforward feedback, with no faffing about.  Knowing

the truth

will help you to keep Your Customers coming back, time after time, so you can

Sell More.

We will help

Your Business to save money month after month

on regular overhead costs, so you can

Save More.

 
More Sales and Lower Costs = Higher Profits. Simple….all you need to do is ask.  Because things change. Frequently.  Constantly.  Why risk it, when you can check it?  And then you can be sure.
Background and a bit of history 
Believe it or not, back in the mists of time, my first permanent job was to train for a while to be a Tax Accountant of all things, following a 2:1 Business Degree at the University of Sheffield.
However, just as the excitement of tax was becoming too much for me, I made a change of career over to Marketing, having learnt quite a few things that have come in useful for MarketCheckers.
Fast forward several years to the 1990s ….. following on from various Sales and Marketing roles in the meantime with two blue-chip companies, Fiat Auto UK and B.I.C.C plc ….. I started my own Market Research business. 
MarketCheckers became a Limited company in 2008, during the course of working for many years with my now-retired brother, firstly in Partnership, and subsequently as co-Directors.
MarketCheckers is supported by a flexible, knowledgeable and experienced team of researchers.  We've worked with some very well-known clients over the years.
As part of this wide-ranging and continuous experience, I've worked out, within many many markets, what the best offerings are for all sorts of customers, for all kinds of businesses (as well as for consumers).
Based on the many projects successfully completed for market research clients over the years, I've also noticed that a lot of businesses get away with charging way too much. Or their customer service is poor. Or they "sell" rather than let the customer decide.  Or their competitors are beating them in several different ways.
The question I put to you therefore, is "do any of these sound familiar to your business?"  Or, conversely, maybe you aren't charging enough?
Recent changes at MarketCheckers Ltd
Even before COVID, I had done quite a lot of business networking, starting around 5 years ago. Initially I was talking about providing market research services to other businesses.  However, I also wanted to find ways to help owners of smaller businesses, and most of them didn't really want quantitative research surveys or focus groups (although occasionally there are requests for mystery shopping or price comparisons).
So, during COVID, when my existing market research clients were forced to freeze their market research budgets, I spent a LOT of time looking at essential products and services for small and medium-sized businesses, and checking out reputable suppliers that provide good value for money, and which have good customer service.
They aren't always the "cheapest", but I believe they are well worth considering.  Especially when you also consider that I'm in a position to help you negotiate a lower price, or a more flexible contract, than you would get by going direct.
P.S. one other thing to remember is that, if you ever have a question that you need to raise with your supplier, I am here to help. So you have two ways to sort things out, me and also the supplier's customer support team.  Unless of course you are a lover of music on hold and automated call menus, which somehow I very much doubt.
P.P.S. Plus, no pesky salespeople bothering you – we are market researchers, not sellers!  
Check us out
Tailor-made reports from MarketCheckers are impartial and objective, a bit like a consumer watchdog-type magazine…. but for businesses…..and checked out just for your individual requirements.
It is FREE to call for a brief discussion. We provide FREE, no-obligation quotations, tailored to your own specifications, to either:
SELL MORE through sales-enabling market research e.g. price comparisons, customer satisfaction and mystery shopping services 
SAVE MORE on business products and services from suppliers which pass the MarketCheckers customer service + value-for-money scrutiny
MarketCheckers will make everything straightforward for you:
What to do next: 
If you want to try out what MarketCheckers can do for you, it's SO EASY.
Why not give us a go, just to dip your toe in?   We promise that you will be more than satisfied with the outcome. 
It only takes a few minutes to call MarketCheckers on 0330 165 6465   You can also just email us via info@market-checkers.co.uk to find out more, or simply fill in the form below: