MarketCheckers' Customer Capture and Invoice-Cutting Tool-Kit
We deliver Customer-Retaining and Cost-Saving  results so that your business makes more profit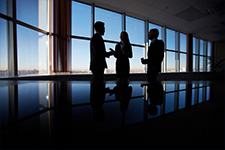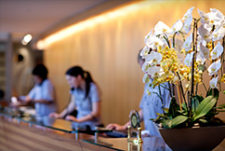 Things change. Frequently.  Constantly.  Why risk it, when you can check it?  And make sure.
We help you to keep Your Customers coming back time after time, and we help Your Business to save money month after month on regular overhead costs.  More Sales and Lower Costs = Higher Profits. Simple….all you need to do is ask.
MarketCheckers will use the following techniques to assist you in cutting costs, spotting new routes to market, or finding additional ways to increase the orders of products and services going into your company's sales funnel:
1.a. ServiceCheckers Measuring Customer Service levels
1.b. SalesCheckers: Mystery Telephone Calls and Visits, to keep employees and partners on their toes 
2. CustomerCheckers: Increasing Customer Satisfaction and Retention, through Market Research and Focus Groups, to boost sales  
3. CostCheckers: Save ££££s on your monthly business invoices, not only for lower costs, but also better profit and/or competitiveness   
4. Promotional Support: Content, Copywriting, Articles and Promotional Writing; Design, Printing & Web Services
5. In-house Loyalty Schemes: A controllable, very easily redeemable and extremely tax-efficient reward programme
Reports from MarketCheckers are impartial and objective, a bit like a consumer watchdog-type magazine….but for businesses…..and tailor made.
It is FREE to call for a brief discussion. We provide FREE, no-obligation quotations, tailored to your own specifications.
By providing the following MarketCheckers will make everything straightforward for you:
Yes:

 a comprehensive UK-wide network. We have 000s of experienced, professional researchers, spread right across the UK

Yes:

a range of cost-effective, well-known suppliers to save you money

Yes:

our attractive, custom-built reports are very easy-to-use

Yes:

control your budgets

No

 hidden charges, total cost is confirmed in advance at realistic rates

Yes:

rapid timescales can be achieved 

Yes:

 fully GDPR compliant

Yes:

we have a friendly, flexible, confidential approach to help you find out whatever you need to know to achieve your objectives

Yes:

 what we deliver can be ad hoc, periodic or ongoing
Or if you want something slightly different, just ask, everybody's requirements are unique.
What to do next: 
If you want to try out what MarketCheckers can do for you, it's SO EASY.
Why not set up a low-cost trial initiative? You can pay by Credit Card, PayPal, as well as by BACS with Purchase Order for larger projects.  We promise that you will be more than satisfied with the outcome. 
It only takes a few minutes to call MarketCheckers on 01332 587300.  You can also just email us via sell@market-checkers.co.uk to find out more, or simply fill in the form below: